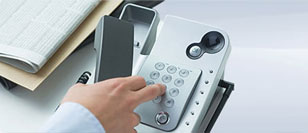 DATGOGO TECHNOLOGY LTD
Add: #436 Donglinshi,
   Jiangshan Town,
   Yinzhou District
   Ningbo 315193 Zhejiang,
   CHINA
Tel: +86 574 8803 3690
Skype: 0086 159 8866 0815
WHAT'S NEW
Datgogo has invested nearly 200,000 RMB to adjust the production promotion platforms in 2016
Hits:Updated:2015-12-28 13:12:28【Print】
With the adjustment of our future service direction and objectives, DAGOGO also adjusted the company's production promotion platforms for 2016 years. We invested nearly 20,0000 RMB at the same time in Alibaba, Made-in-China and Google to do the promotions or SEO, and may continue to built the links in the relevant abroad well-known medias such as Facebook, Linked in,Twitter.
We will built a sales team with more contribution spirit and service philosophy, in the context of supplying the better service for customers, while make more efforts to do production promotions, and push Datgogo to achieve the company's sales performance increase to a new level in the new year of 2016 with unremitting struggles!