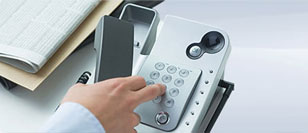 DATGOGO TECHNOLOGY LTD
Add: #436 Donglinshi,
   Jiangshan Town,
   Yinzhou District
   Ningbo 315193 Zhejiang,
   CHINA
Tel: +86 574 8803 3690
Skype: 0086 159 8866 0815
WHAT'S NEW
The development of China's low carbon hardware products
Hits:Updated:2016-01-17 13:01:56【Print】
In recent years, the country vigorously implement the energy-saving emission reduction policies, as a highlight of the 12th Five Year Plan is rapidly penetrated into all walks of life. China has gradually become a major exporter of metal processing and export, China's hardware industry is currently growing at an average annual rate of more than 10%, exports of Foreign Exchange last year more than 5 billion U.S. dollars, ranking third in China's light industrial exports.
With the continuous improvement of consumer demand, the hardware parts put forward greater demand and higher requirements. China hardware products, although after more than ten years of development, some enterprises have gradually formed a series of standardization, brand management, but the rapid growth of the hardware industry economy is a waste of resources, energy waste, environmental pollution, is the extensive mode of economic growth. For hardware enterprises, to strengthen technological innovation, diversification is the key to development.
Prospective industry Research Institute released 2013-2017 China hardware industry development prospects and investment strategy planning analysis report shows: in the next two years, China's construction hardware products will also be intelligent, humane development path.
Hardware industry research report pointed out: the hardware industry is a typical dependence on the survival of the coal industry, the impact of energy constraints. Facing the voice of the global control of the greenhouse effect, low carbon economy has become the development trend of the world, China's hardware industry must stand in a macro perspective, actively respond to the challenges of low carbon, pay close attention to energy-saving emission reduction links, to seek a more favorable survival mode, to meet the arrival of the era of low carbon.