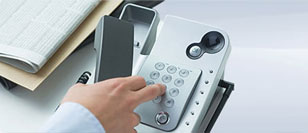 DATGOGO TECHNOLOGY LTD
Add: #436 Donglinshi,
   Jiangshan Town,
   Yinzhou District
   Ningbo 315193 Zhejiang,
   CHINA
Tel: +86 574 8803 3690
Skype: 0086 159 8866 0815
ASSISTED INSPECTION
Our Pleasure to Service for You

We would supply the assisted production inspection service for you going to your other supplier's factories around in China if it is necessary for
you. We will do the inspection work exactly following your requirements and forward the final results back to you for your approval. Regarding the discrepancies that we found, we will supervise and urge the suppliers to make the improvement according to your requirements. Definitely, if you need, we also could give our suggestion for the whole process. All the information will be sent to you with detail report sheets. Absolutely, proper salary is necessary at minimum only USD100 per day except the expense on your duty, and it must be the value-added service that you could rely on.