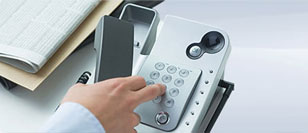 DATGOGO TECHNOLOGY LTD
Add: #436 Donglinshi,
   Jiangshan Town,
   Yinzhou District
   Ningbo 315193 Zhejiang,
   CHINA
Tel: +86 574 8803 3690
Skype: 0086 159 8866 0815
OVERVIEW
Your Partner & Friend for Mechanical

Hardware Part Solutions in China

Datgogo is a professional hardware enterprise which was founded in 2007 by Chinese and international partners, with several specialized subsidiary factories providing steel, iron, plastic, aluminum, zinc and brass die-casting as well as machining, stamping, forging, injection and tooling realization. The company is located in eastern China in the international sea port city of Ningbo. Our oversea partner company Furniman is located in Sweden.

Datgogo is a limited liability trade and manufacturing corporation dealing primarily with mechanical hardware products. All products are controlled in accordance with the strict requirements of DIN, ASTM, JIS, BS and GB. We work very closely with our customers to design dies that will consistently produce quality parts.

Our products are designed to comply with customers specifications and undergo strict quality control testing. Our products are typically used in the fields of construction, advertisement, industrial machinery, vehicles, and agriculture. Over 95% of our products are exported to North America, Scandinavia, UK, Germany, Netherlands, France, USA and other western countries.

Datgogo also offers a complete range of services from design and integrated manufacturing operations to strict quality control throughout the entire manufacturing process. We have established a comprehensive quality control system that keeps all products in accordance with the regulations of ISO9001:2000. Our quality control is implemented in every step of the production processes.

With the active reaction, we believe that the high quality, excellent service and reasonable quotation will serve your company well in all future business endeavors.