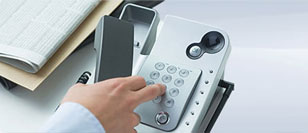 DATGOGO TECHNOLOGY LTD
Add: #436 Donglinshi,
   Jiangshan Town,
   Yinzhou District
   Ningbo 315193 Zhejiang,
   CHINA
Tel: +86 574 8803 3690
Skype: 0086 159 8866 0815
FAQ
- Are you a manufacturer?
Yes, we are a mechanical hardware manufacturer from 2007.
- How many engineers are there in your R & D department?
There are more than 10 experienced engineers in my company, in which there are 3 of them a work in R & D department.
- How many days will a new development item need?
Usually,we will prepare the molds and counter samples for a general part in 60 days.
- What's your strength?
We are specialized in precision machining and iron cast. Our products have been widely used in military and shipbuilding industry.
- Where are your customers from?
Most of our customers are from North America and Europe.
- Which are the near ports?
We are located in Ningbo, there are 40minutes driving from my company to Ningbo port and 2.5 hours to Shaighai port.
- Will you ask for sample charge?
We will ask for sample fee in advance and refund upon total production order increasing to USD10,000.
- What's the payment term?
T/T, Western Union, PayPal, L/C, Escrow.