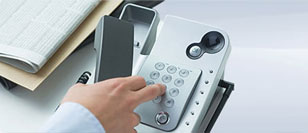 DATGOGO TECHNOLOGY LTD
Add: #436 Donglinshi,
   Jiangshan Town,
   Yinzhou District
   Ningbo 315193 Zhejiang,
   CHINA
Tel: +86 574 8803 3690
Skype: 0086 159 8866 0815
CULTURE
Team Working, Happy Working


NEVER FOLLOW THE VULGAR BUT THE VIRTURE;
NEVER PRODUCE INFERIOR PRODUCTS BUT WITH HIGH QUALITY!

Mission: Committed to manufacturing high quality products so that the final consumers could enjoy the high quality life.

Values: Innovation, High Efficiency and High Quality.
Vision: To become the most faithful enterprise, to improve the poor quality image of "Made in China" in the world.
Strategy: Based on the traditional manufacturing industry, expand the related high-tech.
Strategic Target:
1)Short-term Target: By 2016, the company's turnover reaches to USD$10million. To establish the basic Corporate Standardization Management System. To provide a sustainable development platform for employees. To provide customers with high - quality assurance services.
2)Medium Target:By 2025, the company's annual turnover reaches USD$100million. To establish and improve the System of Management by Shares. 10 years of continuous working employees do not need to worry about basic necessities of life with their own cars and apartments. To establish Credibility Service Security System with strategic cooperation customers.
3)Long-term Target: By 2035, the company's annual turnover reaches USD$1billion. All staffs are total immersed in team working and happy working atmosphere. To work and enjoy the fun of the happy cooperation with strategic customers together.