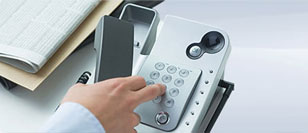 DATGOGO TECHNOLOGY LTD
Add: #436 Donglinshi,
   Jiangshan Town,
   Yinzhou District
   Ningbo 315193 Zhejiang,
   CHINA
Tel: +86 574 8803 3690
Skype: 0086 159 8866 0815
SAMPLING SERVICE
Our Goal Is to Help Customers

to Solve the Problems

We have a professional team with more than 10 mechanical engineers, most of which have already worked in manufacturing factories over 10
years. We have rich experience in technology researching, new production developing, quality assurance, process improvement, tooling design, fixture design, gauge design and 5S management. We are proficient in precision machining, mold, casting, forging, injection and stamping etc. To the emphasis, we offer sampling service as well as rapid prototyping including the above field products for customer's technology researching & developing department, which can greatly reduce the new development cost and risk for customer's new project before batch manufacturing. We have kept the cooperation for an America measuring equipment enterprise and a European auto part mold company for years.