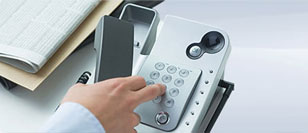 DATGOGO TECHNOLOGY LTD
Add: #436 Donglinshi,
   Jiangshan Town,
   Yinzhou District
   Ningbo 315193 Zhejiang,
   CHINA
Tel: +86 574 8803 3690
Skype: 0086 159 8866 0815
Testing
We have a comprehensive quality control system in accordance with all standards laid out in ISO9001:2000 and TS16949:2002. There are comprehensive equipments and instruments for physical and chemical inspection of our products. We have established a thorough inspection system that examines products through all stages from raw material to the production process to finished products. We also have exacting standards for design and implement strictly quality control procedures for each project to ensure our customers' maximum satisfaction. All products completely undergo a strict inspection before shipment.
1. Pre-planned factory inspection, including tooling, equipment and production quality assurance system.
2. Material inspection by an independent material testing institute before it is used in manufacture
3. We keep the random inspections for each step of the production processes.
4. There are independent tests of material chemical composition, mechanical properties, and dimensions using the following testing procedures:
Chemical composition
Dimensional

Hardness


Metallographic

Standard Mechanical properties

Dynamic balancer

Go or No-Go


Magnetic resonance


Reflectivity

Color difference


Ultrasonic


X-ray

5. A final inspection is conducted in factory warehouses before shipment. We will release inspection reports for customer's approval before shipment, and if any products fail to meet the declared standard, Datgogo will advise the customer of the discrepancy and resolve the situation according to the customer's demands.