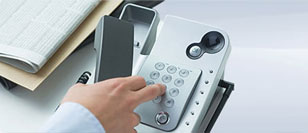 DATGOGO TECHNOLOGY LTD
Add: #436 Donglinshi,
   Jiangshan Town,
   Yinzhou District
   Ningbo 315193 Zhejiang,
   CHINA
Tel: +86 574 8803 3690
Skype: 0086 159 8866 0815
WHAT'S NEW
Titanium alloy automobile parts will be our main task and direction in the future
Hits:Updated:2016-01-17 13:01:24【Print】
With the increasing demand of low fuel consumption and high performance vehicles, more and more attention has been paid to the automobile industry. It has been the researching topic to reduce the titanium alloy raw material cost and the processing cost. At the same time, it has been the attention subject of the world's automotive field to improve the performance of automotive products and prolong the service life with the performance advantages of titanium alloy. With the background of current researching and developing of titanium alloy, combining the service condition of auto parts, to systematicly and deeply learn and develop the titanium alloy automobile parts, which would be our main task and direction of our future in the long period of time.