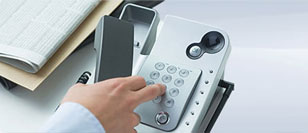 DATGOGO TECHNOLOGY LTD
Add: #436 Donglinshi,
   Jiangshan Town,
   Yinzhou District
   Ningbo 315193 Zhejiang,
   CHINA
Tel: +86 574 8803 3690
Skype: 0086 159 8866 0815
WHAT'S NEW
We have made update for our homepage in 2015
Hits:Updated:2015-12-28 13:12:49【Print】
By the end of 2015, our website has been updated and upgraded. We have re-adjusted our future service direction and objectives, and have added lots of new equipments include 4 axes CNC vertical and horizontal machining centers, CITIZEN-A20 & TSUGAMI-BO205 precision automatic lathes, which laid a solid foundation for the future sustainable development for Datgogo. In the coming next 10 years or longer period, we will focus more on the direction of high-precision processing, especially in titanium alloy and nickel alloy CNC machining parts. We will provide customers with more effective solutions and go forward with continuous improvement.